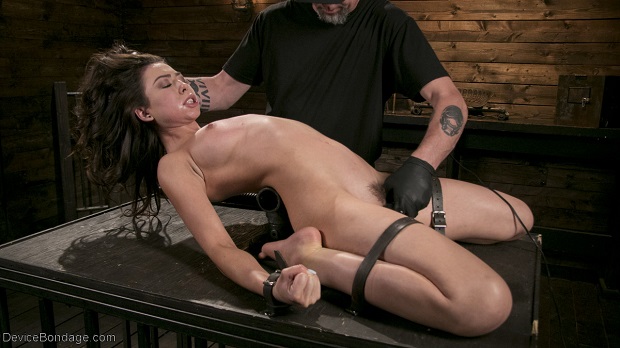 Taking the hard choice between being tight up with Shibari knots, being a Ponygirl or handling a forced orgasm. Still, the third one is the best because it is something that can give pleasure whatever your mood is!  It is always the right time for it!
What is a forced orgasm?
Like most BDSM practices, this one is a consensual sexual play. A person who consents wants or is at least willing to be forced to a sexual climax in a way that is absolutely out of their control. A submissive person is usually restrained from moving while being brought to the involuntary pleasure.
This play has three major experiences – lack of control, pleasure, and pain. The submissive is unable to stop the sexual stimulation, whereas the dominant one is bringing their partner not to just a simple orgasm, but further beyond it! Each submissive cannot stop the stimulation in any other way than using a specific word, which serves as a panic button in the fetish. However, a not widely known fact is that forced orgasm has nothing to do with real force. It is just a play!
The practice has different techniques. You might want to use just hand or oral stimulation. I personally prefer the toys for a few reasons. First. I can use my toys with a partner and on my own! Second, my hand starts overheating after the second orgasm. And last, there are so many accessories in the local sex shop that I can use in combination with the toys that I already have just to spice up the things whether I am on my own or with my man!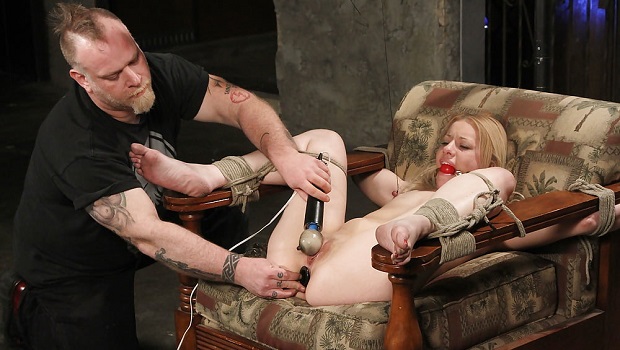 Reasons to love forced orgasms!
"I've got the power!" I don't think so…
This fetishist practice, just like every other BDSM practice, is a question of a real exchange of the power! You give your partner all the power in this play to your partner! He is the one to decide for you to get that release of sexual energy out of your body! However, pleasure is guaranteed!
Did you say Pain? I heard Pleasure!
The pain that comes from this fetish is one of a very specific type. The control over your body comes not only with bringing you to orgasm involuntarily but also with the giving you the permission to cum! Having orgasms, one after one might cause you to be way too sensitive. The friction you get from a vibrator on high speed, or the harsh touch of a rough hand can be quite painful for a sensitive clitoris! Still, it is a sweet pain I would take, and many other women love it!
The next level of love for sex!
Everybody, who is psychologically sane, loves sex, loves sexual pleasure, loves being driven crazy. But the love for this fetishist practice is a next-level love for your body sensation. The muscle spasms coming one after another with no break to the point when your body hurts. Nerves get so sensitive that you can actually feel them tingling! If this is not a pleasure, I do not know what is! And if you quite like what you have just read, there is a high probability for you to like it a lot!
It is for everybody
Let's be honest! This experience is for both – male or female dominants taking care of a female or male submissives' orgasm in an exciting way! This is a fetish that can skip the sex as a factor. Males can also be an object of submission and control from this point of view. And the configuration of couples could be different. It could be a straight couple or a gay one. The dom and sub might be two males or two females, trans and whatever you like! It is all a question of perspective and preference!
It is a single activity, too!
You do not have to be submissive just to your partner, but to yourself, too! You can practice it on your own! The spicier version of it is when your partner is just watching! You may start by rubbing one out, then build it up to the next one! Do not worry if the building it takes some more time. It is like this for most of us! When you are done with the first orgasm, build the next one by pressing your hand or toy to your body. The moment you have to notice is when the pain from it steals from your pleasure.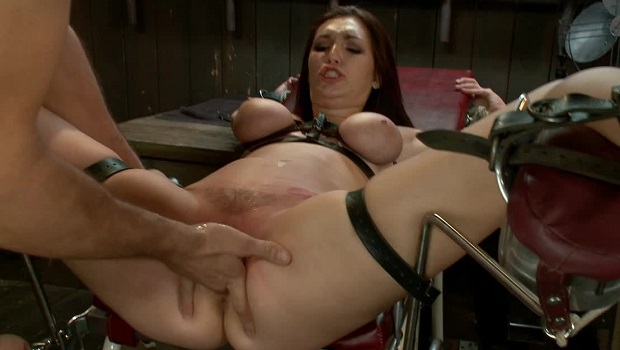 Step by step to the forced orgasm
Safety first!
The first thing you have to do is to have a serious talk with your partner about whether both of you are fine with this practice. A good tip is to check out some porn videos on how things go and how you are supposed to proceed in different situations.
You have to establish your own rules for the play. You have to choose a safe word, which means "Stop!", as words like "no", "stop" and "don't" usually splash out of your mouth spontaneously when your genitals get more sensitive.
Scenarios!
This might sound just a little bit weird but if this is your first time trying out this fetish, it will be helpful. After you check out some porn videos, you can plan everything out so that you can feel more comfortable! Plan it the way you want to experience it! Although your partner is the dominant one, you are the one to create the rules and get them in action!
Bond the play!
Let's be honest! Fetishes are fun but what makes them wild is the bondage! Bondage is the key for you to feel submissive and to get in the play of the forced orgasms! You being restrained will undoubtedly support the idea that your partner can do whatever they want with your body! Are you ready for it, because you should be!
Toys, Toys, Toys!
It will be fun even without it but… Really… Why not!? They bring the play to a whole new level with many new sensations. You can use them with a partner or on your own!
Final Thaughts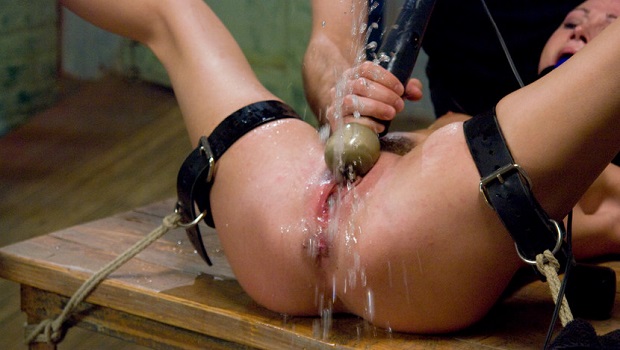 Overall, this fetish is an intimate sex activity that you either love or hate. No one will ever know if you never try it, so do not skip any occasion to get into this entirely new world of pleasure… and pain, of course!