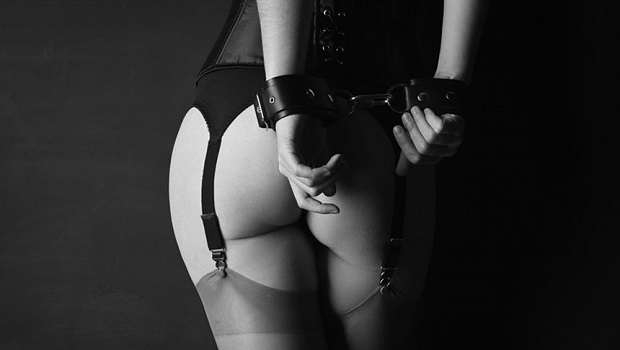 Everybody has heard of BDSM at some point in their life. Most of us not just heard but practiced and enjoyed!
However, speaking of the social opinion of this fetish, the idea of it cannot be more misunderstood. Many people believe it is something only people mentally damaged from the past may love, and those lived in an abusive ambiance as children who are ready and able to bear 'all the pain'.

On the other hand, there are many sex therapists and researchers who claim that taking the informed decision to have this type of fetish sex might change your life for good and might be one of the safest sexual experiences!
First Steps
Here is my guide for you, newborns in the dark side of the sex world! Take a comfy seat and prepare to go through my imaginative educational article! What? These are the basic steps to make sure you are taking as much pleasure as possible from your sex, and you have to know them! Here're the steps below: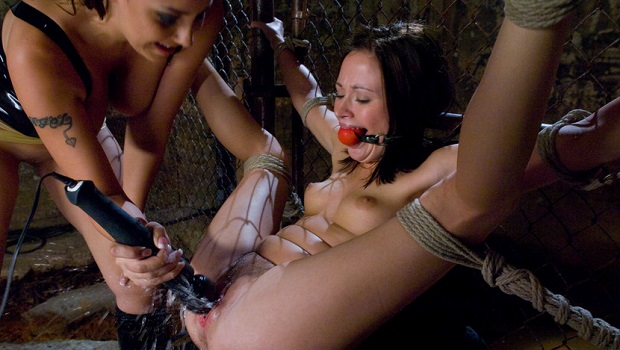 Educate yourself
Read some articles, some books… Enjoy some BDSM porn videos, there are plenty of them on this website! Explore how far are you willing to go. It is important to know the basic constituents of BDSM.
The first nuances I will introduce you to are the bondage and discipline. This part focuses on the deprivation of physical power and the disciplinary 'training' of the submissive to obey the already established rules. Discipline is a structural part of these relationships.
Dominant and submissive are terms that I do not think need any further explanation. However, this relation between two people might be mental, physical or at best both. For some people, this is a lifestyle, whereas for others it is just practice at some particular moments.
Sadism and masochism are the third nuances of BDSM. These are acts that bring pleasure to those who enjoy pain. In may sound weird but one of the safest sexual experiences I have ever had was that type. I give credit for it to the open communication between me and my partner and the loads of trust we give to each other!
Your trials and even daily practice does not have to consist of all the three categories or even the two of a category. For example, you may discover that you love being tied up, but you may not like being under a lot of submissions. That is absolutely fine!
Do not forget, above all, discovering a fetish is the first step into the wild deep sea, the second one is exploring it! Do not miss the chance to try different scenarios, with different accessories and different attitude while using them! It took me a year to find my golden circle… I'm sure you will, too!
Speak up!
Put the cards on the table and have an honest conversation with your partner. Tell them what drives you crazy, what you are ready to do for their pleasure that you suppose they might like, and what are your boundaries in this game. Be as specific as possible and insist on this when it comes to the information about them. For example, share with them that you get turned on by being teased with your eyes blindfolded but being tied up makes you nervous and kills all the potential pleasure.
Pick up a setting
It does not matter whether it is your office after work, your bedroom, a room in a hotel or the attic. The important thing is that you have a specific space where you feel safe and relaxed just enough to enjoy these sacred acts…
Do not go head over heels
Do not do a 'quick start'. Plan the place, the scenario, the safe – word, etc. Go shopping and find your and your partner's preference when it comes to clothing and accessories… They are a must when it comes to this fetish! The game gets really wild when details as BDSM toys start doing their magic!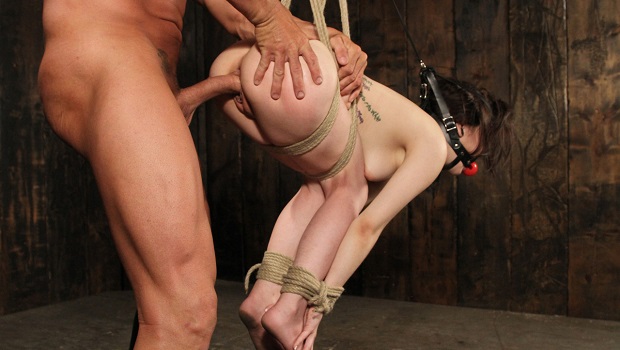 THINGS TO KNOW ABOUT BDSM
BDSM is rooted in giving and receiving pleasure.
The most common association of BDSM is the word 'sadism' whereas in reality this sexual practice brings joy to both partners and both of them try to please the other! Sex can be very creative and fulfilling as an intimate experience when such kinkiness takes part in it.
Physical and therefore mental abuse is an unwanted effect of practicing this fetish. To avoid it you should constantly talk to your partner making sure everything is in the self-respectable boundaries. This is one of the fetishes which need to be followed by an aftercare moment just to discuss what you did like and what you did not. This mutual feedback is crucial and will make a real difference.
Dominance and submission are a question of trust.
To become submissive you give all the control over your body to somebody else but the first thing you give them before the control is your trust. This is why in a healthy kinky relationship the submissive one is always free to start the experience and to stop it at any point.
Consent is very important.
One of the worst stereotypes of this fetishist practice created by society is that it is way too hardcore. But it is completely the other way round, it is as hard as you let it be. You can slowly build things starting from dirty talking. You never know where this pleasures highway will lead you.
Long story short, BDSM is about pushing your limits, not passing them. Whatever the form of the fetishist practice, dirty talk, sexting, mental or very hardcore and out of the regular sex, you should be in comfort at every possible moment.
And speaking of comfort, the second thing is that you should both always be both into it. Practicing it just because your partner enjoys it is not healthy for you as a person. It can cause you a lot of problems on a psychological level. This kind of 'relationship' is always intoxicating and you get nothing out of it except from mental and physical pain you will regret at some point.
BDSM does not isolate anybody.
BDSM is an art, and art does not discriminate anybody. Whether you are man or woman, straight or gay, transgender, young or old, you deserve freely expressing your sexuality. Oh, well, sex is a bit more different but still amazing. I get turned on just by watching a lesbian BDSM video and I am not even gay!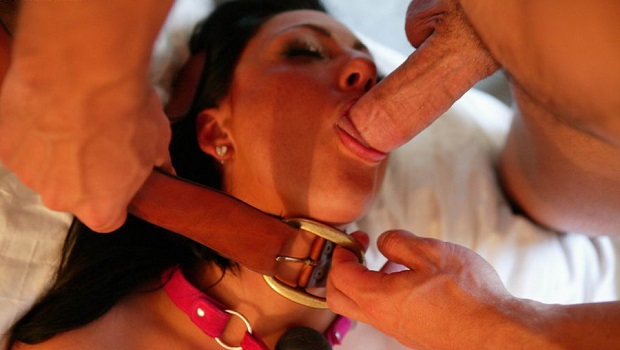 To be honest, entering this wonderful world of pain and pleasure, is usually a tiptoeing action, and I know how scary and exciting at the same time it is. There is nothing to worry about! It is a great experience you surely will like, just make sure that you feel ready for it and your partner is on the same page! Stop thinking and lose yourself! Enjoy yourself to the fullest! And remember, please your partner, too!