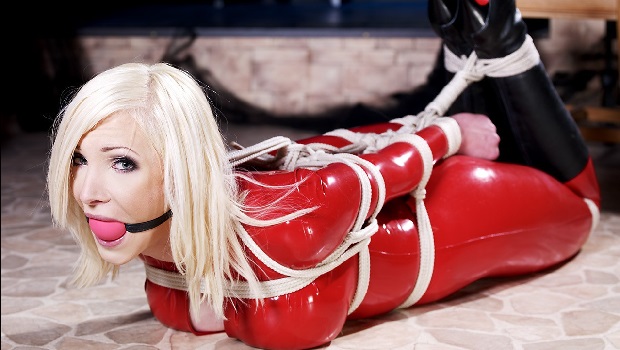 I know bunnies are the last creatures on earth that you want to bound with ropes! However, I will show you that this might be as innocent as it might be naughty, too! And I am absolutely sure that is the reason you are here! To know BDSM fetishes better. Just wait for it!
What is a rope bunny?
Rope bunny is no longer something terrible! It is generally used in the BDSM fetishes culture as a term for a person that is willing to get bound for sexual pleasure or for mental satisfaction. In this fetishist practice, there is another person who is the dominant one. They are the ones who rope the "bunny" and have amazing skills with the art of bondage. Rope bunny is usually referred to as a person who poses and serves as a model of this art! I told you! It is as innocent as it is naughty but at the same time, it is satisfying for your eyes and your sense of aesthetics!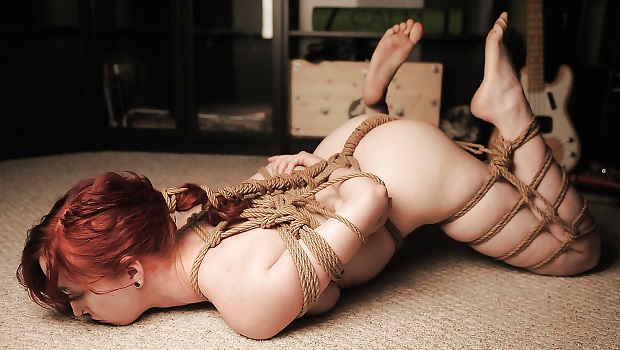 Tips and tricks for rope bunnies!
There are some unwritten rules for you to be a rope bunny!
How high can you lift that leg
My first tip for you is to stretch! Put some relaxing music on and do some yoga! This step is essential to be done before the bondage. Tight muscles are not very responsive to a close relationship with ropes! Cramps and muscle injuries are possible and, sadly, a very often consequence from the lack of stretching time!
Are you ready to take the risk
I would personally recommend for the submissive one to research at least a little bit about physiology. Any kind of bondage can bring a lot of risk to your health, physical, and mental. My tip would be to watch some rope bunny videos after you know what this session will include just to acquaint yourself with the practices!
What do you like
You and the dominant one need to have free high-quality communication! If you are not a big fan of some position, just say it! You are there not only as a model! You are there for the pleasure and passion. You have to love what you are doing! If you feel your hand going to sleep in a particular position, please tell the rigger!
Know your body
You have to take proper care of your body! If your organism is happy before the bondage experience, the chance for you to feel good during the modeling and afterward. Eat some plain food and have a decent amount of sleep the night before! This is the key for you to maintain proper blood pressure levels and to reduce the chance of passing out during the experience and after it! Health first! Having fun-second, but play it like it is first!
Know your comfort
When doing bondage, you have to know that it is not painless at all. The line between pain that brings you pleasure and pain that hurts you is very thin, and you need to know your limit and not cross it. Everything that ruins your comfort with pain messes with the whole point of this fetish practice!
Sacrifice is not always the best option
I know that you and the rigger want to take the best of the roping. You want the best presentation, the best photos! But you want to make the best experience, too. One of the best tips I can give you is to breathe during the roping and when the show goes on! I wish somebody told me that sacrificing my life for the photos is not worth it! Photos will be beautiful, and you just have to accept your body the way it is with all its flaws and imperfections!
Take proper care of yourself after it
Learn how to comfort yourself after the experience is over! I personally have to eat a chocolate bar and get warm in the bed with my soft blanket! Learn your way to reach your total comfort point after finishing the play!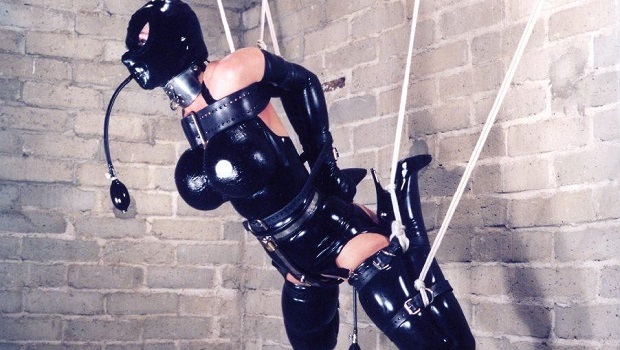 How to pleasure a rope bunny as part of the BDSM Fetishes
There are many ways to bring your bunny to a culmination! These are the easiest.
Tickle it
I know it may sound just a little bit evil but tickling is a big turn on… at least for me. After the moment of laughter, there comes the feeling of a sensual delicate touch you will love, I promise!
Plays need toys
There is no greater feeling than being helplessly brought to the heavenly orgasm! Check some online shops or even go to the local sex store and buy toys, vibrators and accessories like clothes, for example! There is a huge variety of staff you surely will want to try! At the same time, this is a nice opportunity to find the perfect rope as some proper physical comfort is a must when it comes to this fetishist practice! There are ropes produced from different materials, with different thicknesses! You will definitely get something that is suitable for you and your partner and that will help you feel safer and will let you take more pleasure from this play!
Fuck It
It may sound weird but the biggest source of satisfaction in this fetish as well as the whole BDSM fetishes. There are some positions for your rope bunny that can be very arousing and can bring you to the point for seconds! It is usually the bunny who hangs from the ceiling and you fuck it in the air, or the bunny might be right up to the wall, and you hit it from the back! There are plenty of options!
The only thing you have to keep in mind is that this sexual interaction should not endanger the bunny at any level of the experience! Safety first! Bondage can be as dangerous as it is a source of pleasure!
To sum up, the topic, to be a rope bunny is exciting, and it may be painful but it is a pain of pleasure. Enjoy it to the fullest, and do not have any prejudice! Educate yourself! Get to know yourself! Pleasure yourself as well as your partner!