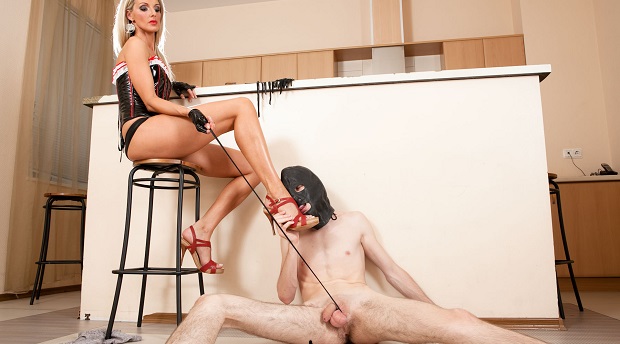 Want to have fun and find your naughtiest sides? This is the article every girl will benefit after reading! Boys, prepare for landing. The time for femdom has come!
Things To Know About Femdom
Can you do it
 You do not have to have any specific woman qualities to be a dominant one! This is a fetish you live with for the whole of your life. It is something you experiment with! Every woman can try it, and most of us really enjoy it. To really get in the role, you might want to buy some accessories!  A corset and a pair of stilettos are the perfect low-budget option! If you still find it hard to get in the role, you can always watch some femdom porn!
Sex is a state of mind
Communicate with your partner and drive it to a decision! You may want to set boundaries around this fetish to put it in the frame only of sexual experience. However, this might not be possible! I believe that female dominance is a kind of relationship which is, first of all, a mental one!  Later on, it gets sexual! But this is just my perception of the things!
Call him a bitch
A fundamental part of the fetish is to use names! I know what you are thinking! Stop sugar coating everything, you, little snowflake!  Call him names! Be as hardcore as you want! Is he a pussy? Is he your little bitch? Yes, he is!
Who is the boss
Men might be very stubborn in some situations! But you are the one to show him who is the boss! Punishments can be educational! When he is misbehaving, you have to punish him the way you want to, the way you feel it is most appropriate, depending on how bad he has been acting!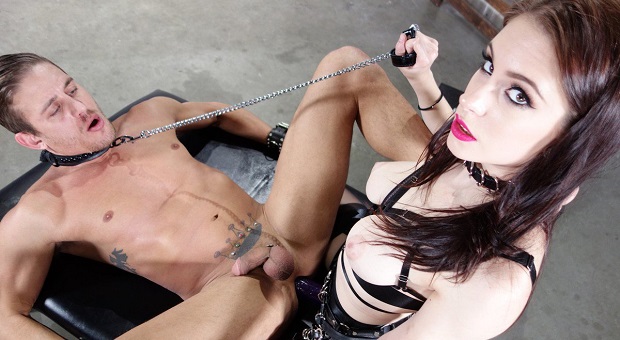 TIP #1: So, do them the way you think they are healthy for you and your partner! If you want to make it only a sexual thing, do it, but you may want to make it mental, too! It is fantastic to have somebody absolutely submissive by your side every time you want!
TIP #2: On the other half, he has to know who has the control! The least thing he can do to show you his respect is to call you 'mistress' or 'madame'.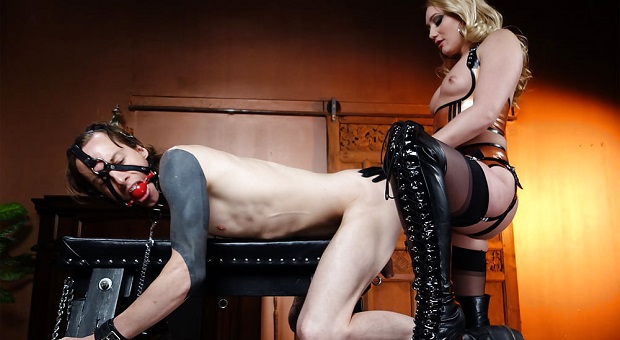 Five Simple Ideas to Dominate Him Entirely
Bondage
Bondage is said to be something that everybody should try! The stereotype is that women should be bound. Let's break the rules! Bound him by the wrists and the ankles! Take all the control in your hands!
Tease
The final touch of every femdom scene is the moment of tease! It does not matter if your partner is tied up and is unable to touch you or if you have told him not to touch you! Mistress' word is the Law!
  Teasing can also be practiced with just light touches! Think about a feather to go through every inch of his body with! This will drive him crazy!
Control his orgasm
This is one of the most famous femdom practices! It can vary depending on the partners' preferences. And maybe, might be only control over the time and situation your partner cums, but it also might be a play with cockcages, teasing, and control over his orgasm! It's very satisfying watching him bending his back from pain and pleasure at the same time!
Anal play time
Many guys find the idea for anal play a bit humiliating. The good thing is that it works well for this fetish! Humiliation is one of the very basics of it. It is a great female domination idea that you can customize for your personal preferences! You may buy strap ons, plugs, etc. and they will definitely improve the quality of your femdom game!
Cock and Ball Torture
For those willing to experiment to the edge of pain, and really enjoy it, this one will fucking excite you! It is a fetishist practice of suffering and pleasure in the name of humiliation! It's consisted of torturing your partner's penis… And might be a genital slap, a ball-squeeze, tickle torture, or even a kick in the balls.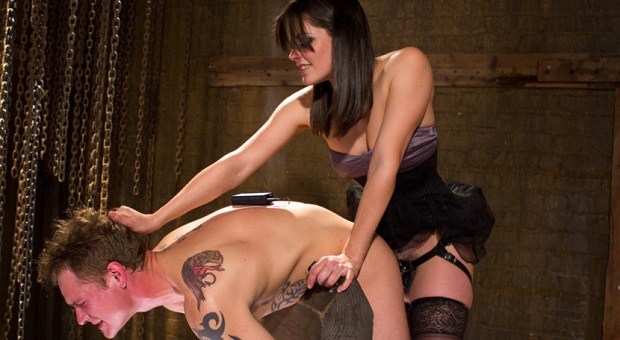 TIP #3: My favorite way to tease my partner is very bold, and I am sure you will try it, too! I bound him, and I start stripping down! Then, touching myself is the next step! I masturbate in front of him! He can do nothing but just watch! Trust me, I enjoy it at least as much as I do! What a gentle femdom is that!
Whatever way you choose using to approach the naughtiest sides of him, just make sure you gain pleasure from it, too. You might not have been used to be the dominant, but taking new roles will drive you crazy! What's more, torturing your partner is not only a big turn on! It also builds intimacy between the two of you! So just be playful and enjoy the show!