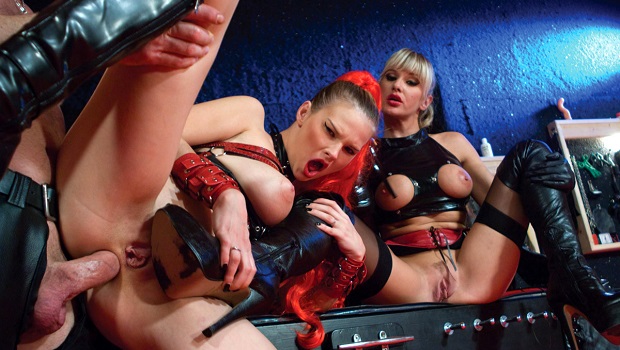 You're such a naughty one! And that is absolutely fine because everybody loves fetish and kinkiness! Because I know you're already thinking about spanking and tying up your partner!
A Short Definition of Fetish
To be more specific, fetishism is an activity or object that someone is interested in an extreme degree and that the person gives an unreasonable amount of time or thought to. It might be sports, literature or even organization.
Things to Know About Sex Fetishes
Some people consider fetishes as an obsession. However, sexual fetishes are just a fixation on an object or activity that drives you crazy! And let's be honest – spending a lot of time exploring your sexual desires and satisfying them is never unreasonable and never too much!
There are many different fetishes you might enjoy on your own or with a partner.
Many people are getting turned on by clothing and footwear. From lace lingerie to stiletto high-heels, from uniforms to leather and latex. People get in a dirty mood from all ranges of clothes. You might be on either side of the fetish! You might derive sexual arousal from viewing or imagining a partner in some very specific items of clothing, or you might gain pleasure through wearing them. Who doesn't love big booties in latex!? Only the ones who have never been teased by rubbing their cock in them! Let me introduce you to one of my favorite latex models and performers – Dani Divine! Check her out!
Another of the pleasure points of this world which has many fans is the sexual attraction of body parts. They are usually other than the genitals. Imagine two silky-skinned hands going through every inch of your body. Do you want to kiss them? Do you want to lick them? I do. I know you do, too.
Bondage is one of my favorite fetishist activities. Psychologically it is considered for humans to be turned on by losing their freedom and control and giving it another person to use them for their sexual pleasure. This is what makes it so sexy-everybody wants to be used! A slap or two, being tied up, being helpless… Some of us love being submissive, others want to take control of everything in their hands. The truth is everybody loses control over their body and actions, and the most primitive and aggressive sexual experience might come out. On the other hand, it might be a very intimate moment. I love being tied up, teased by kisses, nail scratches, or even wax drops with my eyes closed. You know you want to try it and I'm sure you will!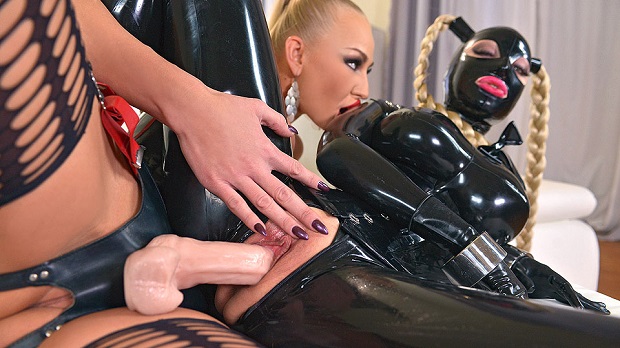 Can fetishes be harmful?
Fetishistic fantasies and practices are common and, in many cases, harmless. However, some extremities may be harmful. At the same time, Freud said not once that there's nothing wrong with sexuality except the lack of it. So, feel free to enjoy your desires on your own or with a partner.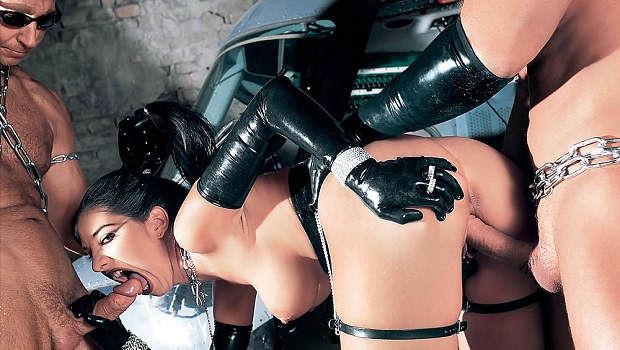 Easy ways to explore a fetish
The biggest step is to admit that you have a certain fetish. It takes a long ride and exploration from the point of attraction to some fetishist practices to the final stage of embracing some sexual desires. Here are my tips to explore and develop your secret desires. I hope they're as useful for you as they were for me!
Imagine
The easiest way to start exploring a fetish you have discovered is to do it alone in the comfort of your home. A great idea is to take a bath on your own. Lay in the hot water, close your eyes, think about it. If you have a leather-clothing attraction, imagine touching it inch by inch. Feel the smell of it. The slap-sound of an ass wearing black leather is a real song to my ear and I know you can sing along.
Watch
Check out some visual materials. Here you can watch so many porn videos including a whole range of fetishist practices and explore many sides of your sexuality- foot fetish, bondage, dominance, age and role play, electrostimulation. The only thing you need to do is watch fetish videos to find your pleasure points and enjoy them!
Which piece of the puzzle are you?
The third step is to find your role in such fetishist activities. You may get turned on by feeling your dick locked in a cold metal cock-cage, but you may also be the other half of the dirty game – getting wet locking it as you have all the dominance.
Experience
My fourth tip is to find a partner with the same turn-ons… or to introduce your newly found sexual desires to your partner. Let your imagination work instead of your brain and the magic will happen- fetish sex is as satisfying for the body as it is for the soul!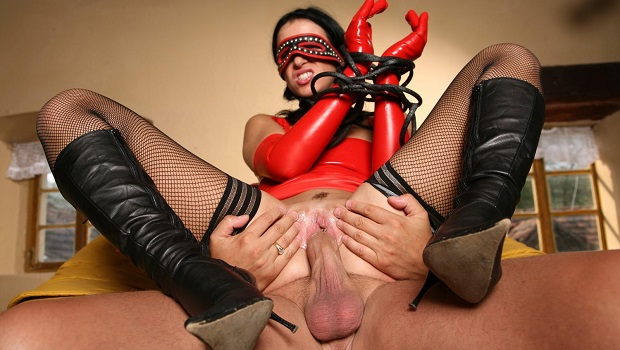 Are your predilections legal?
t is legal…until it is not. It is absolutely legal to enjoy your sexuality through your 'guilty pleasures' unless this joy comes to violate the law. But who knows if you like boring missionary sex or you love fucking your girlfriend while she hangs from the ceiling all tied up with ropes?! Only you and her, and if she is happy with fetish sex, it is absolutely legal!