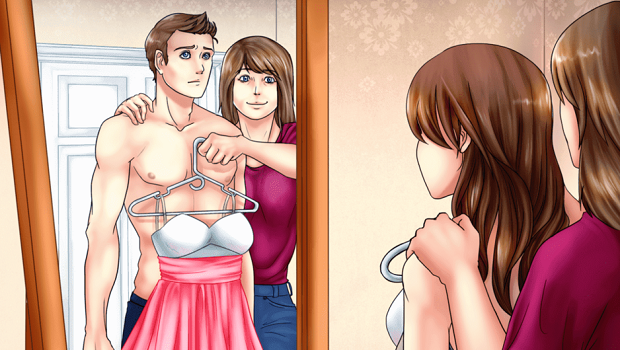 The sissy fetish or sissification is one of my favorite fetishes. It is misunderstood on many levels. Most people have a very vague stereotypical idea of it. Most men admire women with all their little things
– nails, makeup, hair, dresses, high-heels. There are men who want to be into all that. They like it so much and want to be women. They love secretly expressing their inner female side! Most of us have it… and why not show it! Finding the perfect haircut, the most long-lasting nail varnish, the ideal dress, the sexy feeling of wearing a thong!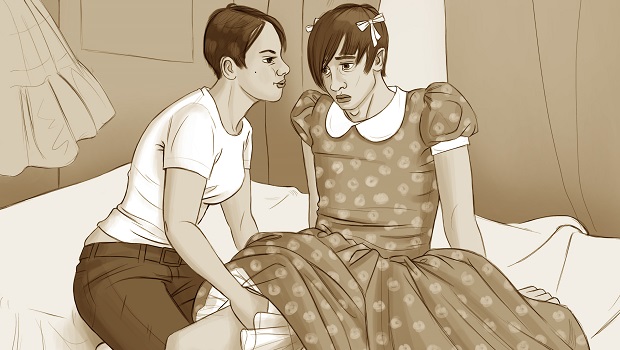 What Is A Sissy
Many people believe that there is no difference between a sissy and a transgender. Basically, these practices are different. Transgender people reveal their true gender, while sissies get the look and behavior of a female as humiliation pleases them. They are beta submissive males.
How To Be A Sissy
It was once scary for every sissy boy to become such… Many questions come up! Is it wrong? How am I supposed to do it? What if I am in a relationship? Is it something temporary, or I have always secretly been like it? CALM DOWN! I am here to answer all these questions and help you introduce this change in your life bit by bit!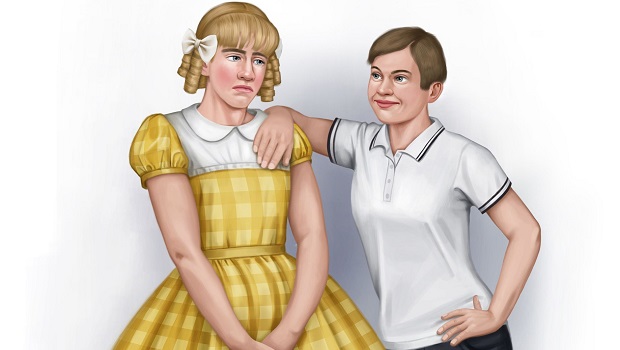 Attitude
I have seen tens of sissies who just do not act like such. To become a sissy, makeup and clothing are absolutely insufficient for your change. Ultra-feminine attitude is the very basis of this fetish. A first step to make in this significant change is to check a few movies about transvestites. I love I was a male war bride or Some like it hot. This will help you explore the female attitude, actions, and gestures.
Second, these changes you just realized that you need to make, may provoke many emotions. After all, we are all humans, and there is nothing wrong with feelings, so please do admit them! A good tip is to start keeping a diary. It will make you feel comfortable expressing who you are!
Another way to adopt a womanlike behavior is to choose more female activities rather than male ones. If you need to choose between football with the guys and baking classes, go for the second one! Girls' hobbies are a handy introduction to the true feeling of being a woman!
Hair
Some men are already blessed with having a fantastic long silky hair! Sadly, most of the beginners in this dirty world are not. My suggestion is to invest in a high-quality wig! It will be just like real hair. If you feel weird going in a wig shop and buying your first wig, then you should check some wigs on the internet.
In any case, hair is an essential part of the woman like a look! It is a part of the female identity, which is explicitly considered girly! It may be rose gold blond, bold red, or just a classic brunette color! Either way, it is feminine! You only have to find the wig that will show off your beautiful facial traits and the color of your skin!
Makeup
'Beauty is in the eye of the beholder,' they all say. But what if you are the beholder? Be who you want to be! Be beautiful just the way you feel beautiful as a woman! Makeup is also a main part of this transformation. It can visually change the way your face looks! For example, if you have very straight cheekbones and jawline which very much intuitively remind of a man, then a little trick to smother it is to skip the contour, bronzer and highlighter steps of the makeup tutorial!
Female beauty does not come only from makeup! That would be way too easy, right? Maintaining your skin silky soft, moisturized, and fresh is the basis of beauty, and it depends on the quality of the exercises you do in the morning, the food you intake during the day, and, last but not least, the quality of your cosmetics. So, my tip is to be very careful in structuring your lifestyle and habits!
Clothes
They are probably the most visible part of the transformation. Some men have a perfect sense of fashion, but others are not naturally blessed with it. My tip for them is to start with the lingerie. Lace would work to make you feel more feminine!
What will happen absolutely intuitively is that you would want to fill in the bras and to empty the panties. First, breast forms are something now. They give you the chance to have breasts of all sizes without the need for surgery, and this turns out to be very useful as everybody has a different taste, but not many are ready to lie under the scalpel. Second, you can check out what vee strings are. They let the man tuck away the men's genitals and to pee sitting down on the toilet just like a woman! Very feminine, huh? These sissy panties are a real game – changer!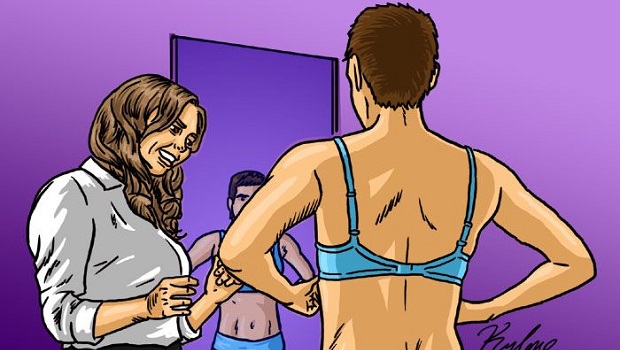 TIP: A secret trick you might want to use to form your body is the waist trainer. It tightens up your waist to make it smaller than your hips. It's like that, so your body shape might be more ladylike. I just want to tell you that it is hard to reshape your body, and it needs a lot of energy and time.
  Talking about effort and time, I think it is time to get to the hardest part-the high-heels… the worst nightmare or every woman and the sexiest dream of all men! I know you want to be that dream! So practice! It might cause enormous pain in the ass, but I know you may start liking it a lot! That was just a joke. But seriously – it is fucking hot!
Sissification Training Basics For Beginners
Usually, sissy-training is an activity which is a part of some role play, most probably BDSM one as the people included in the training are the submissive and the dominant one who trains them. The process is long and requires a lot of patience and trust from both sides to make the change successfully!
Introduce yourself
The first step to proper training for you is to involve yourself in all the 4 points above and to do it under the control and guidance of the dominant one!
Submission and Domination
When you are submissive, you have to do whatever your partner tells you! Activities of this type might not always be sexual. The trainer may ask you to do the laundry, but they may also ask you to lick every inch of their body in the sexiest possible way! It depends on the situation, the mood, and what do you both need! Do not worry! Your moment to get sissy fucked will come sooner or later!
Hypnosis porn videos
To help yourself get more feminine, you definitely have to try hypnotic-sissy porn! It is an entirely next level of joy and sexual experience on your own and robably with your partner! These are videos that show regular hetero – sex. However, many videos are have cues written on the screen as the action goes! They help you feel like you are in the role of the woman in the porn clip, and the feeling is incredible! It gives you the feeling that you are actually ducked down and want him to cum inside of you!
 What is more, if your partner is a man, the sex after a few minutes under such sissy hypnosis is impressively intense! You know you are a little sissy slut, and you want it all for you! Trust me! If you have not tried sissy anal, you have not seen the best of the sex gone under sissification!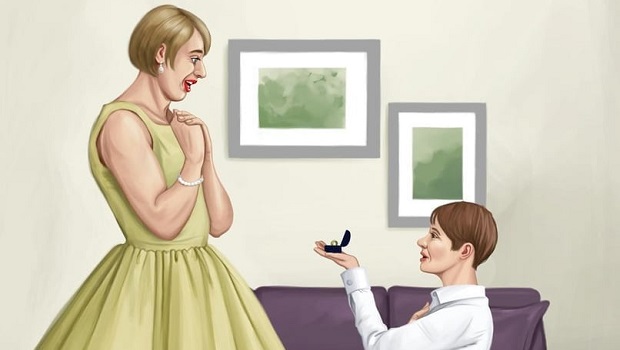 How To Get Into A Sissy Relationship
If you have discovered that this fetishist practice brings you pleasure, maybe you should want to explore and develop it. Then you'll find two possible scenarios for you.
  First, if you are already in a relationship, then put the cards on the table and present what makes you happy! If they are positive about the idea- okay, enjoy it together! So, If you are satisfied with such a relationship and your partner does not want to hear a word about this – then you can just start watching Hypno porn and take pleasure on your own!
  Second, if you are single, I guess it is time to change that! There are many places where you can go to! Just check out for sissy bars and clubs around your location! There are so many places, where you can find other sissies to share experiences with. Some of them are trainers and others are people who love dominating and humiliating you! A fantastic experience is just around the corner!