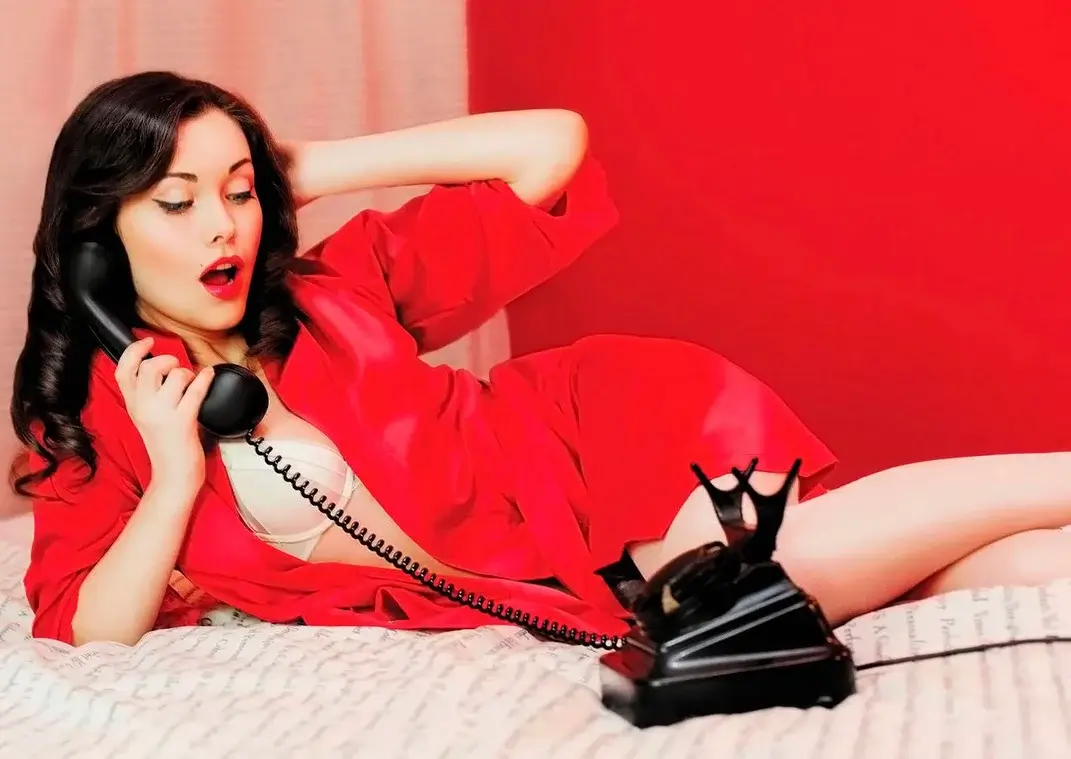 What is Phone Sex? Indeed, phone sex is not like any other type of sexual practice that can bring you pleasure. It is definitely an awesome experience. However, many people manage to miss it as they just do not know how it all functions… Here is my tiny little guide on how to make the best of it without the feeling of timidity and shame!
Set A Phone Sex Environment
Regardless of whether you are on your own or with a partner, the environment around you is quite important. Manage to set some comfy temperature, put the things around you in order, get a glass of wine, put some soft music and give yourself a couple of minutes before you start to lay down and enjoy the moment of relaxation.
What makes me feel very chill is taking off all the clothes and gently touching my body just with the tips of my fingers. It is such an erotic sensation that I basically get excited about the session!
Pick The Right Date And Time For A Phone Sex
Most people are not always ready to have phone sex in any possible situation. As I already stated, some preparation is suggested! To avoid weird moments in the tube or the office, you and your partner should probably pick a day and time, which will be appropriate for both of you to take some leisure time.
What I personally find truly fun is phone sex in the late weekend mornings. After work calls may be fun if you did not have the shittiest day in the world, and you feel quite relaxed in the evening.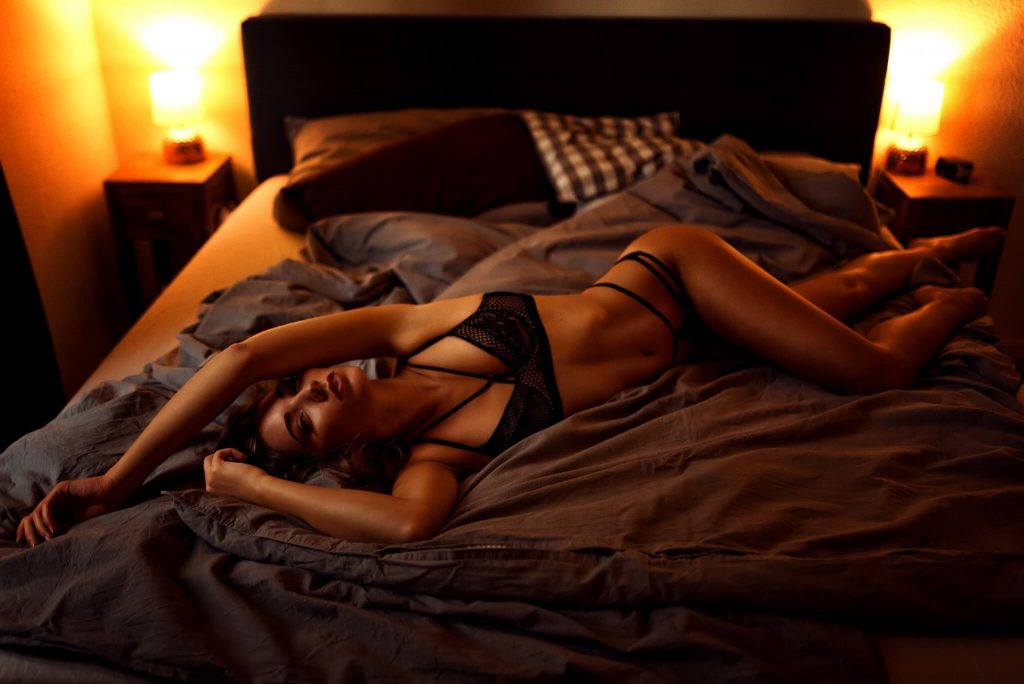 Start The Phone Sex
When you receive the call, just do not panic. Pick it up. Do not rush things. Start the call like any other combo. Something like, "Hi! How are you doing?" would work perfectly well. Just have a cool chat to get used to each other's voice in this situation. A beginner's tip that is probably suggesting itself, but I have to say it quite clear: Do not speak loudly. Talk in a soft, gentle tone to create a safe environment in the call.
After the quick chat, you can start processing to the real sex. You may want to start it with words, but the way I feel more comfortable starting is with some heavy breathing a couple of moans. It just makes it feel more natural. Act normal. There is a thing many people misunderstand- you sound sexier when you are naturally sinking into this, rather than putting a lot of effort to sound super sexy. It is not a hot-line number. It is just you and another person enjoying yourselves together.
Not to scare you, tho, but the transition from regular talk to sexy talk is the hardest part of phone sex. You should probably choose a topic that is easily switchable. Questions like "What are you wearing now?" or "I've been missing you. Did you think of me after the last time?" are good options.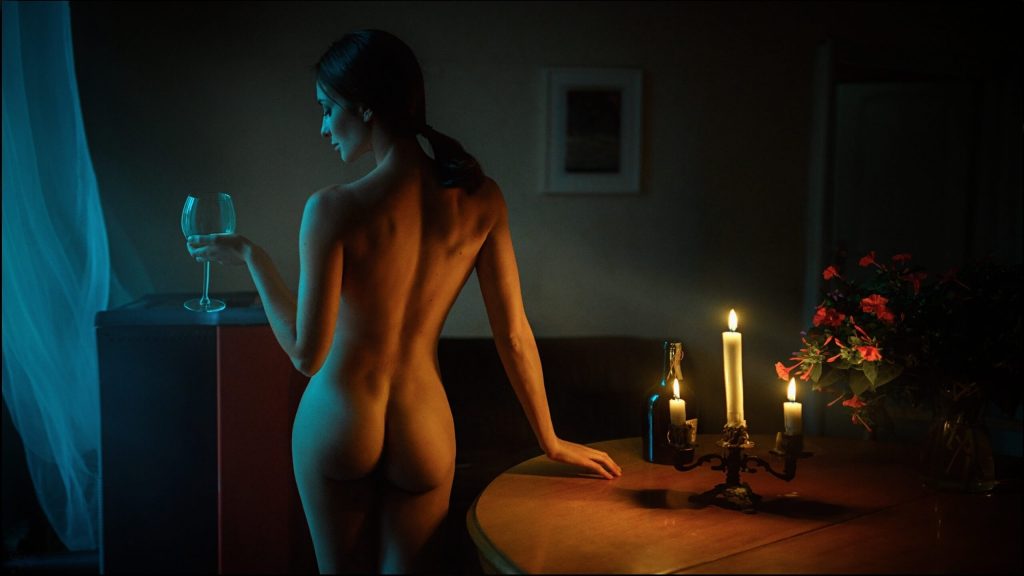 Keep On And Roll The Ball
Once the game has started properly, it is time to roll the ball. Like in most sexual practices, words are your best friends. Let your partner know what you are enjoying. Tell them what you are doing, the way you are touching yourself. Describe things in the deepest detail!
On the other hand, you may want to be a submissive one. The easiest way to do it is to ask for permission and wait for your phone buddy to give you the rules of this game. A question to ask might be, "Shall I now play with my panties? Can I lick them? I really want to taste it!". However, if you want to be dominant, you can be on the other side of the play. You can be the one to set the rules! Be brave and spice everything up!
Think And Act As The Sex Is Off The Line
Imagination is the thing that will help you develop a whole story with the other person that did not even happen. Keep in mind, tho, that things do not only function in the borders of imagination. If you say that you are doing something, not only imagine it but keep up the stimulation.
A good example would be if you say, "I want to feel every inch of it inside of me!", just stick that dildo deeper and deeper! Your other hand, you may want to use to scratch your neck and back to make it even more real.
Do not stick only to your imagination- keep up with your partner's fantasies at the same time! I know it is quite a multitasking, but this multitasking will help both of you to click with each other in the best possible way.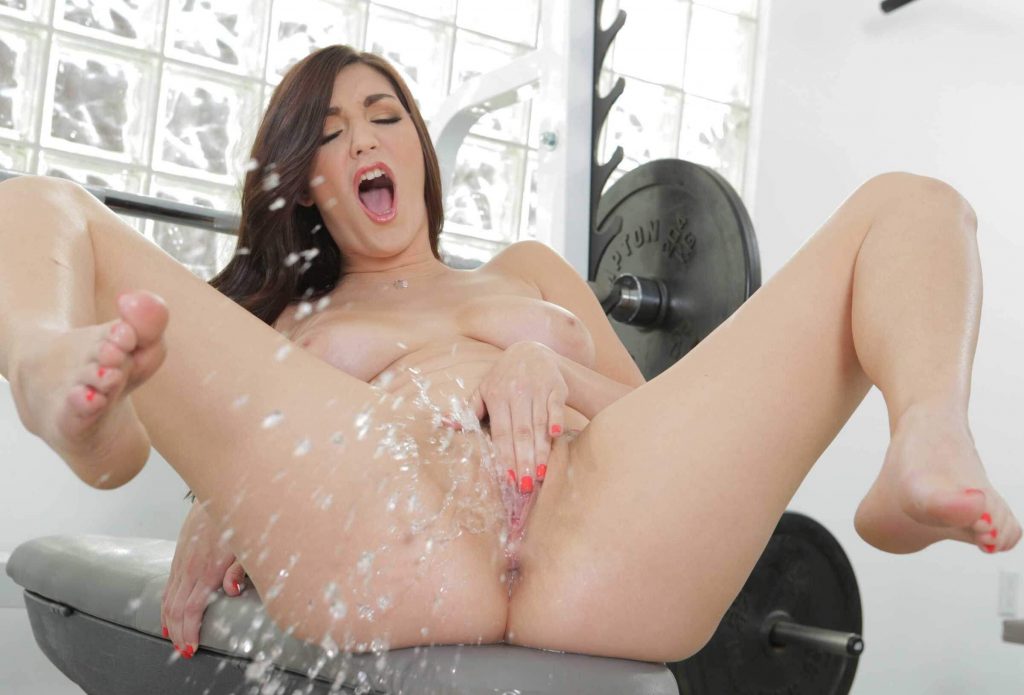 What Are The Orgasms Like During Phone Sex
Oh, well, just as in real sex, orgasms are great but not definitely a requirement. Not every phone sex session should end up with a legs-shaking orgasm. Although masturbation is a lot of fun itself, fantasies are the most powerful engine of phone sex, and spiritual sex experiences, so chances are that you will most probably not have any hard time getting to the point.
On the other hand, even if you cannot cum from the very first time practicing, things will get better as experience is the only good lesson to learn. If this happens to you, there is no reason to feel guilty about it. Do not get stressed, because your partner will absolutely notice it in the tone of your voice. I know it might be a little disappointing, but let's be honest – it is not the end of the world. Next time will be better!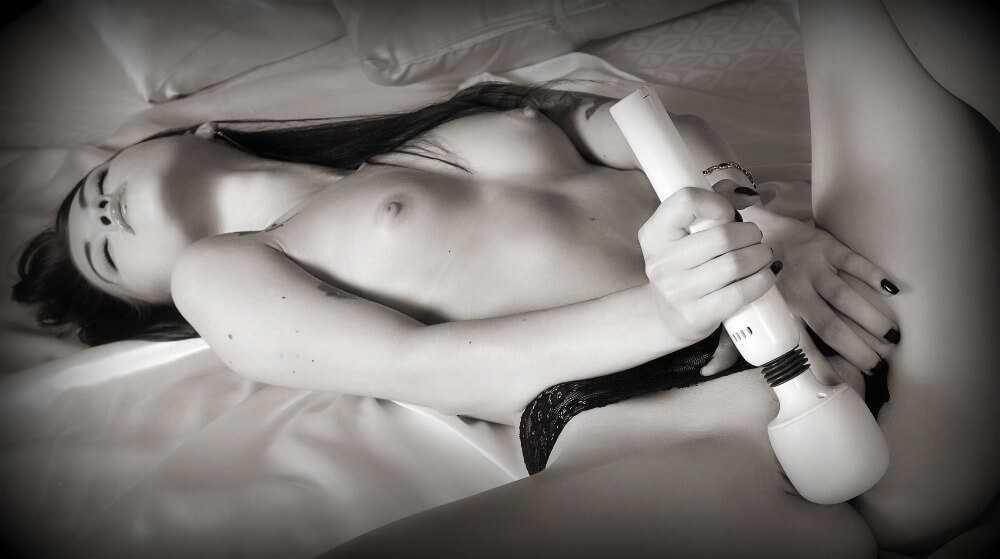 At The End Of The Game…
The end of the game is only your choice. There are no rules about how to finish the phone call. The most natural way to do it is slowly going back to regular breath pace. In the very end, do not forget to tell your partner what did you like and how much you liked it during the play! This will keep them satisfied for some time but impatient for the next time!
I told you- phone sex is a one of a kind experience, and is totally worth giving a chance! If you are still not convinced of how to proceed with it, you can see it in practice in so many phone sex porn clips on the internet. The web is full of them really! This is how you will absolutely start adoring it, and feel confident enough to get the initiative, and set a day and time!