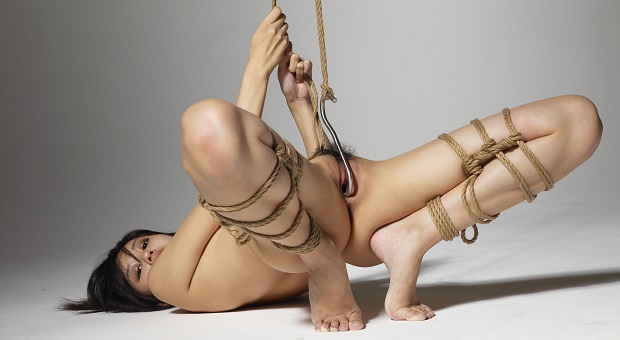 Are you at that point already when nothing seems interesting for you and your partner? You need something new to try in order to save at least a little sparkle of the dying fire. I got a solution – a shibari rope.
Rope knots might be your savior. Accept it that way, or just call it a new hobby. It is your choice!
Whether you are openly into the dominant power game, or you love art, rope bondage will bring you a lot of pleasure wrapping up all your lustful desires!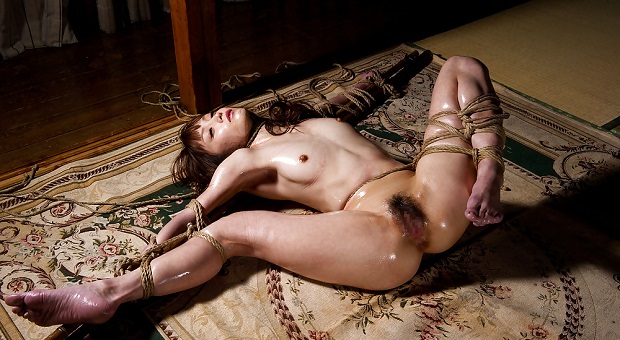 What Is Shibari
Shibari is not just beautiful knots following certain patterns on one specific part of the body or all over it.  Shibari is Japanese art. A huge misunderstanding is that this art is rope bondage. A huge NO, my friend. It is a branch or rope bondage. Jap bondage is also known as Kinbaku.
What really surprises most people when it comes to shibari is that the knots and ties are not done arbitrarily depending on your perception of beauty, but it is a whole science of pleasure.  There are specific spots on the body to which specific bonds belong to bring you the best sensation in areas declared with a lot of nerves, aka erogenous zones regardless of whether you know about them or not. It seems weird, but it is just a neuroscience thing, so… No questions!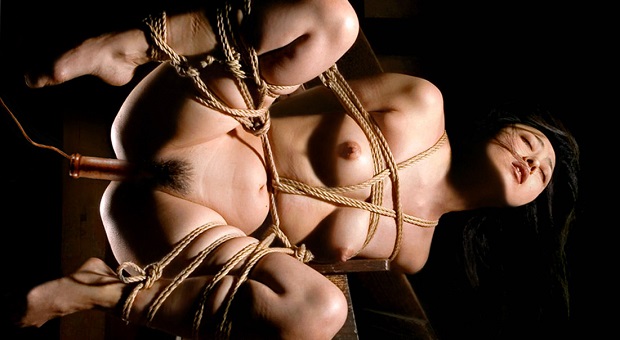 Basic Terms
Like any other fetish, or practice, or art, call it the way you would like, shibari comes with its specific terms which people into it tend to use when it comes to it. Here are the very basics of them!
Participants
The agent in this practice is called 'a rigger' or 'rope top'. He is the one who ties the other with ropes. The one tied is called 'a bunny' or 'rope bottom'. He is supposed to turn into a work of art!
Types of tie
There is a huge variety of ties. However, there are three basic types I would like to share with you, guys, to start practicing.
You may want to begin with a self-tie to feel more confident in this. You can watch many videos showing knots for tights and breasts that you can do on your own!
An excellent way to begin a play with somebody else is with a floor tie. You are supposed to be lying on the floor doing exactly what your partner tells you to do as movements. An important point here is that the better option for you is to make this step of intimacy with somebody who already has some experience doing some knots in order to avoid any injuries. If you do not have this great chance, the best positions for beginners are when the bunny is lying on one side. The position of laying on their belly is a bit harder and requires some stretching for safety and comfort purposes.
Strength
The strength we use and how much we tighten the rope knots is called tension. BUT here is a tricky part! Reversed tension does not mean losing a tie. It means switching the direction of the ropes while in the course of the power restriction of a person. For example, if you make a knot on one of your thighs, and the left end goes up to your him, and the right one goes down to your knee, switching them, or bringing them in one direction is a reversed tension that you make.
Body parts
Depending on how many parts you are playing with, there is a different naming for the artistic result that you get. If you are tying just a single part of your body, we would call it a single column. If you tie two wrists, two ankles, or an ankle and a wrist, for instance, you refer to it as a double column.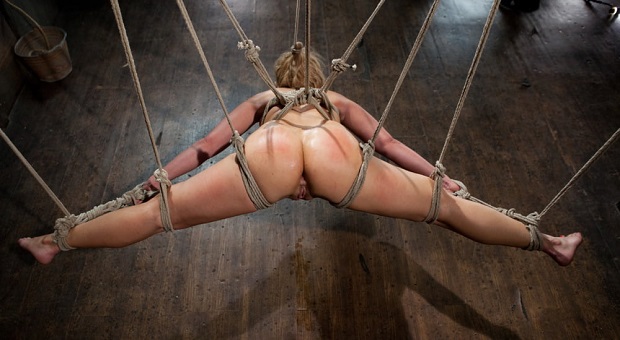 Reasons To Try Shibari Knots
Are you still arguing with yourself whether you should try it or not? I have found my top 3 reasons to persuade you and bring you to the arts and crafts shop to buy a rope!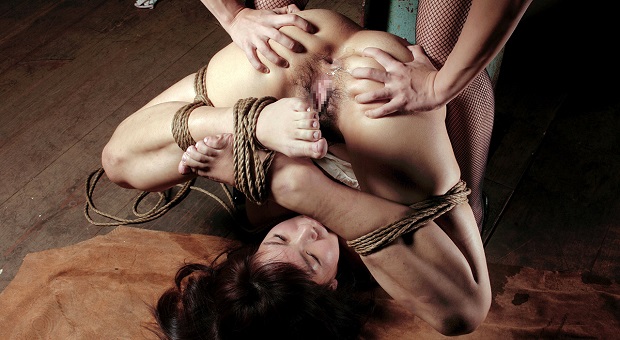 You will love it
If you have found about yourself that you like any kind of power play. It does not matter if you like being pinned down or spanked. These are some good signs for BDSM love here. This automatically means that there is a very high chance that you may get really into shibari and rope bondage!
Better connection
A great advantage of this practice is that it is not only sexual, but may have a massive good effect on your relationship. It builds stronger mental connection between you and your partner and a stronger trust bond in your relations. What is not to forget is that it is also a tool to help you investigate your partner's body.
For the sake of art
Shibari develops your perception of art and sexuality. The way that they entangle is a beautiful mix which may drive crazy your libido as well as your soul. Things and arts change over the time, but shibari has lasted in the artistic history for more than four centuries! You just have to start diving in the deep sea of ropes!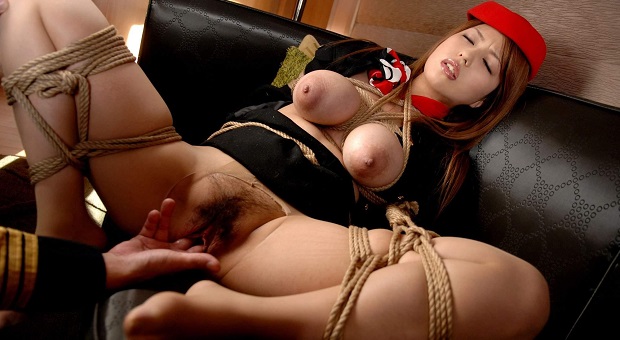 Shibari has the special quality of being flexible. It can be and serve as whatever you want or need. It is a rope practice with a lot of variations, and this is what most people are super attracted to! The only thing left is you to try it and have your own experiences with it to compare and improve over time. A bonus tip I would give you is to find your limits and not go beyond them. It is an exciting practice for the bunny, too, so.. do not go overboard! And have fun! You surely will!