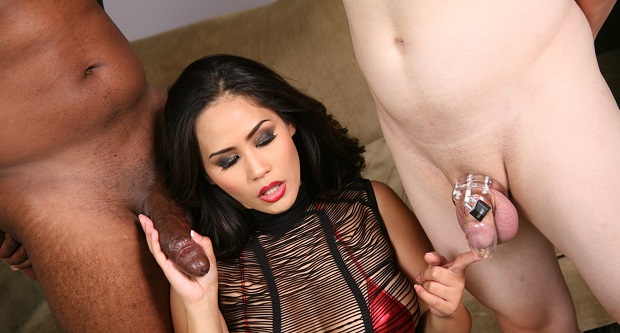 Have you ever heard of a cock cage? It is also known as male chastity. Yep, I know. Most people have no idea what I am talking about. Cock caging is a topic not so popular but quite trendy in the last few years.
What Is Cock Cage
To put it simply, it is when one of the partners is controlling the one who is identified as a male with his male sexual activities. This includes arousal and cumming. The control is happening through devices of different types, power dynamics, or full hands control over the genitals of the other person. It seems to be a lot of fun, right?
Why Do People Like Enforced Chastity
Practicing enforced chastity is not for everybody, especially not for people who hate being under somebody else's control. However, if you like giving the control in your partner's hands, or having it in your own ones, then you should definitely try it!
The practice is based on locking the male identified's genitals in with a specific device. It might be a whole belt system or just a cock cage. Most people like this power play with different preferences about their position in the game. People usually like having these adventurous moments with somebody they know and have trust in them, but many others are willing to try and even practice regularly with strangers. The lack of trust and the risk they take is what turns them on even more!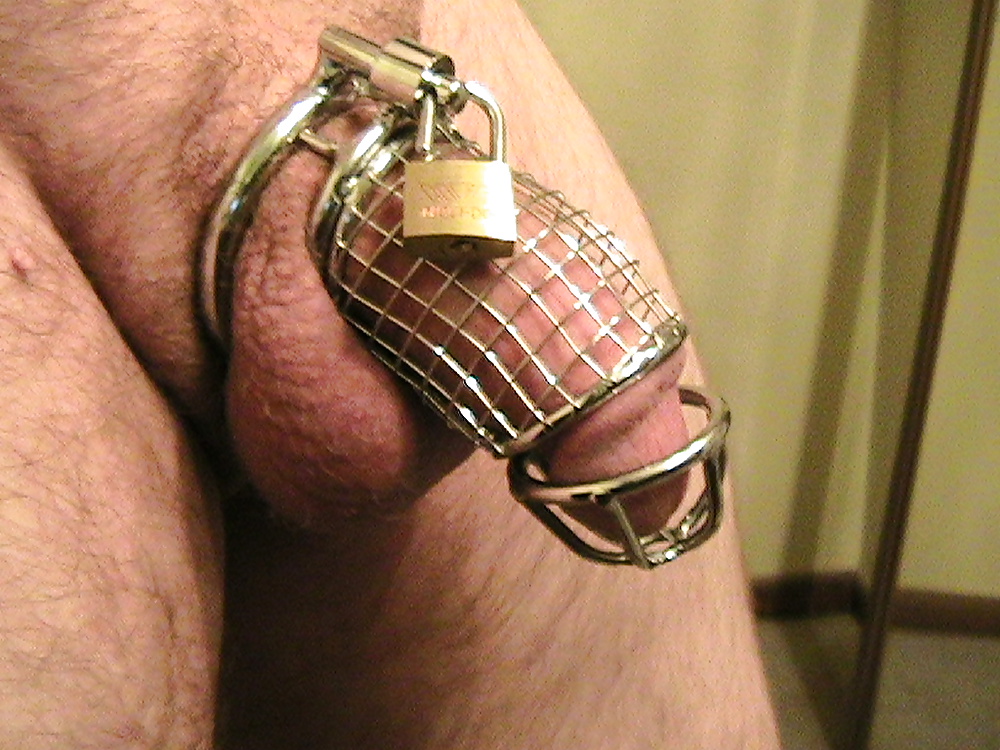 How Does Cock Caging Work
The powerful partner is the one to have full control over the whole way from the locking to the ending release. Where, how, and when the sub will cum is only up to him. If you are a control freak, this is the thing that will satisfy all your desires!
Usually, the one to be a sub is called "a wearer". He experiences a lot of frustration, but not like anger, but some by the sexual spectrum, as the dom usually gives almost constant stimulation to him.
This power game is very interesting to add a little spice to your relationship! If yours is at the point where sex and actually any sexual activity is just a habit, or is used just for relaxation after work, and have lost any sparkle and intimacy, this is the perfect choice to add some excitement to the boring thing you have created. Sex life is the basis of a relationship, so this might help save yours!
So What Cock Cage Is
The cock cage is a very specific device usually produced by metal. Sometimes leather or latex are used for the lovers of these materials, too. Cock caging itself is a part of the BDSM culture and is thus, frequently used in BDSM dynamics.
The cock cage is created in a very simple way, although it looks quite complex. It has a ring in the base part and a tube to get your penis in. Both pieces are connected with a pin. Now that you know how this device is constructed, you probably understand why it is impossible to break!
For even more pleasure for the dom, as this frustration is a pleasure covered in pain, the designers of these monstrous toys have created some cages that seem to be way too small. It's the fact that they put on some real restriction on the length of the penis. The moment the male gets a boner, the cage starts squeezing it, forcibly keeping its small unaroused size! A lot of pain, a lot of gains, guys!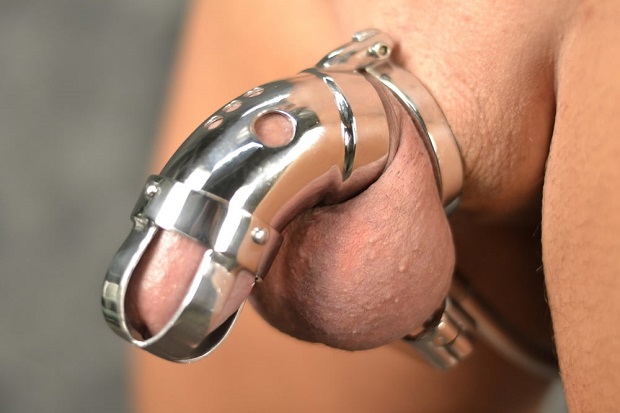 How To Use Cock Cage Properly
When a person is locked, dominance is being performed. Only the other one has a key to the device. Trust me, you might think of so many different ways to break it, but I have tried out of interest, and it turns out to be quite impossible. The dom is called "keyholder" and the submissive is called "slave".
Some people what even more stimulation covered by the lack of straight forward pleasure that they do a piercing down there on the skin between the head and the body of the penis. This is how it hurts, even more, when the sub is locked.
Bonus Cockcaging Tip
A bonus tip is a combo of this fetish and the practice of edging.
Get a long time journey! Start from very far, focusing on little stimulation of his erogenous zones. They proceed to the real teasing. Start a good anal play. You may use a finger, a vibrator, or an anal plug, depending on your perception of this type of stimulation. You can decide what device to use by checking out some porn sites, where you can see every possible option!
At some point, this will turn into a prostate orgasm. The moment you feel the first muscle squeeze, you know that he is a few seconds away from release. Make sure you stop any touches and take out what you are using for this play out of his backyard so that he will be left edging. You can do this as many times as you would like to! "The more, the better" is the case!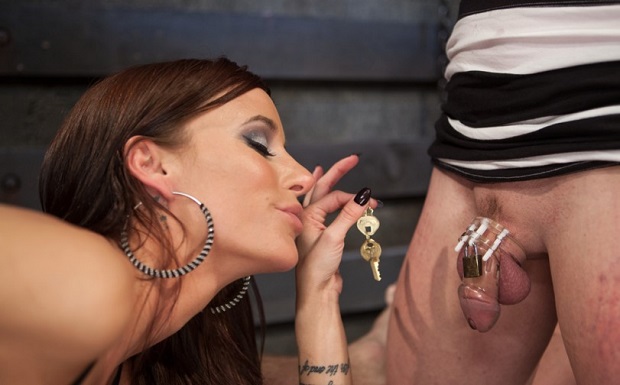 What Are The Cock Cage Benefits
Most people just do not get it, why would you waste so much sexual energy this way, as they truly believe that this is a waste when it is actually not. It is a wonderful way to gather it!
No matter what people's opinions on this practice are, it has a huge benefit for your relationship. It builds a strong bond between you and your partner, which you can feel even when you are not physically together as it is based on trust! Also, it is not to forget that it is a BDSM practice that preserves a man from cumming right away, so this is a practice that will also help him perform longer in bed!
Final Thaughts On Caging Cocks
Of course, just like any other fetish involving two partners, this one also lays on mutual consent and the feeling of safety. It requires a safeword so that the male can signal you in case of a possible emergency! What is more to ask for? This is the ultimate pain and pleasure combo! If you are ready, then go for it! Check out some porn videos, learn how to things just like in the adult movies, because this will make it even hotter, and start the game!